Product News
AC Charging Station Type 2 Charger- Setec Power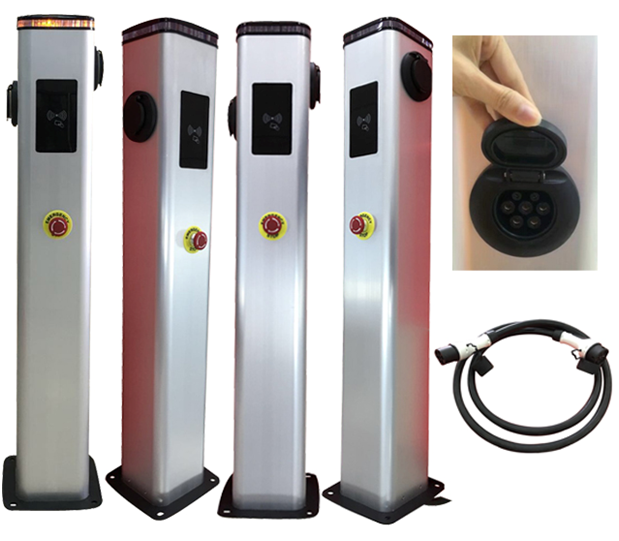 Description
Ground Mounted - Specially designed for ground installation.
Ground Mounted dual type 2 socket with single phase or three phase output per socket providing up to 32kW charging rates. Suitable for all electric vehicles. These intelligent units are managed remotely over Ethernet access to the internet or OCPP to operate. Ideal for commercial locations, such as car parks, retail and business parks, hotels and fleet depots.
SETEC Power AC Type 2 charging Station provides AC power to EVs On Board Charger, which used the advanced embedded control technology, With a variety of billing methods and intelligent charging management to meet the latest requests and demand, through RFID Card or OCPP for communication. They have Over-current protection, short circuit protection, leakage protection, emergency stop and other functions. They are in Friendly interface, easy to use, environmental applicability, stable and reliable chargers.
7KW, 22KW, Up to 32KW
Suitable for charging vehicles with connectors
Supply Circuit- Single Phase or 3 Phase Power
Indoor and Outdoor Rated
Pole mounted for convenience
Plug & Play
RFID Card Function, OCPP optional
Overload integrated Protection
Color LEDs indicate operating status
Dual Socket Charging at the same time
Data sheet specification:
| | |
| --- | --- |
| Input Voltage | 230v AC Single Phase or 380Vac 3 Phase |
| AC Charging Output | 7KW, 22KW Up to 32KW |
| Outlet Sockets | Dual Type 2 socket |
| Environmental Protection | IP65 |
| Operating Temperature | - 20°C to +50°C |
| Opera ng Humidity | To 95% RH Non-condensing |
| OCPP | OCPP compliant Optional |
| Mounting | Ground mounted |
| Status Indication | LED status indicator |
| Socket Electrical compliance | IEC 62196-2 |
| Environmental compliance | IP65 Protected |
| Earth Leakage Protection | Yes |
| Over current Protection | Yes |
| RFID reader | Yes |
Please feel free to send your inquiry to following Email.
We will reply you within 2 hours